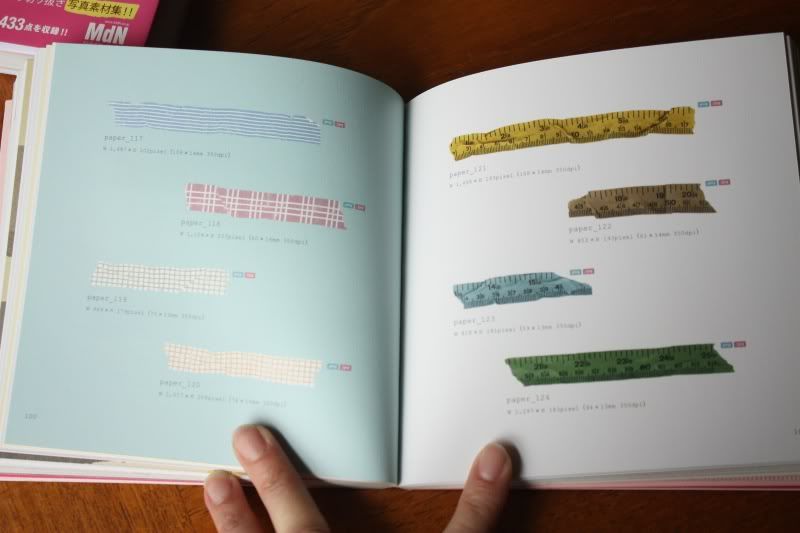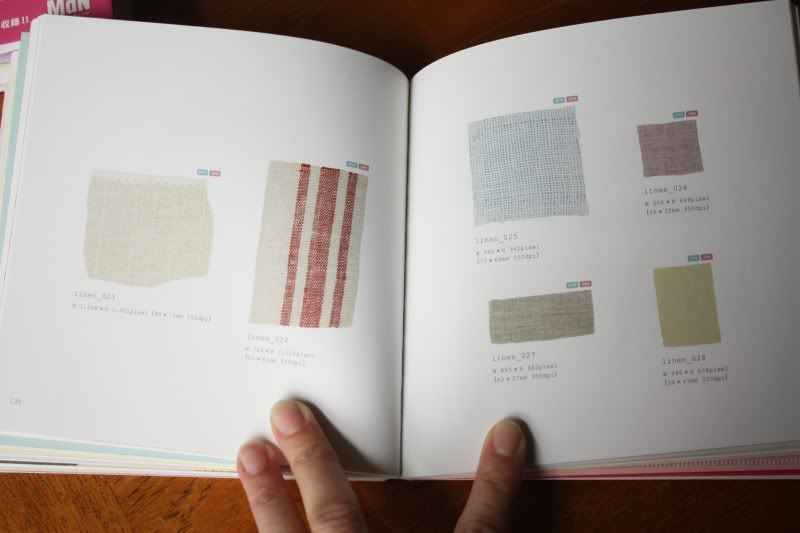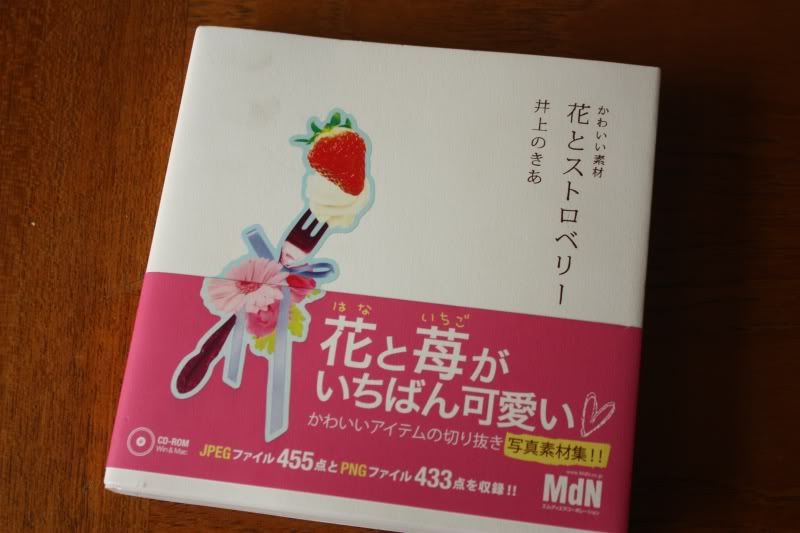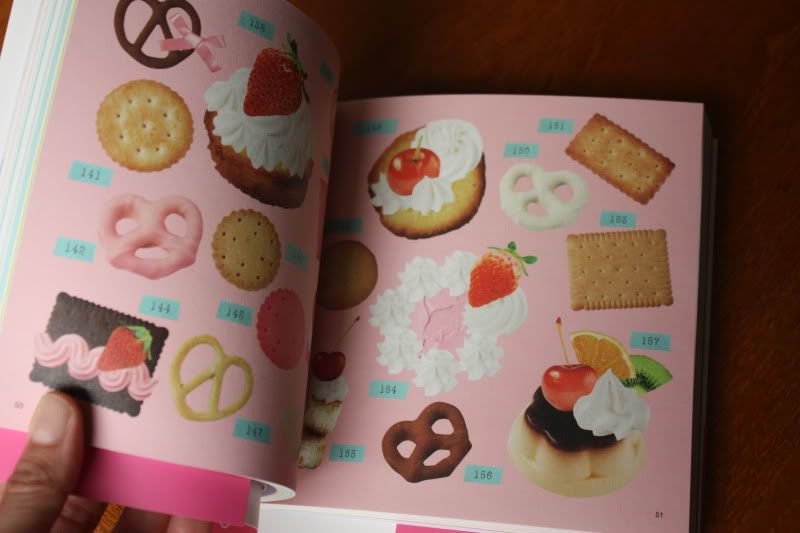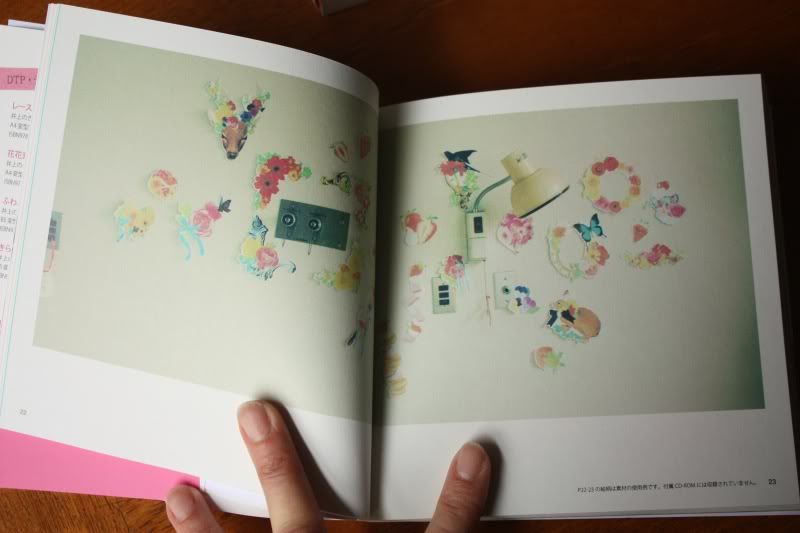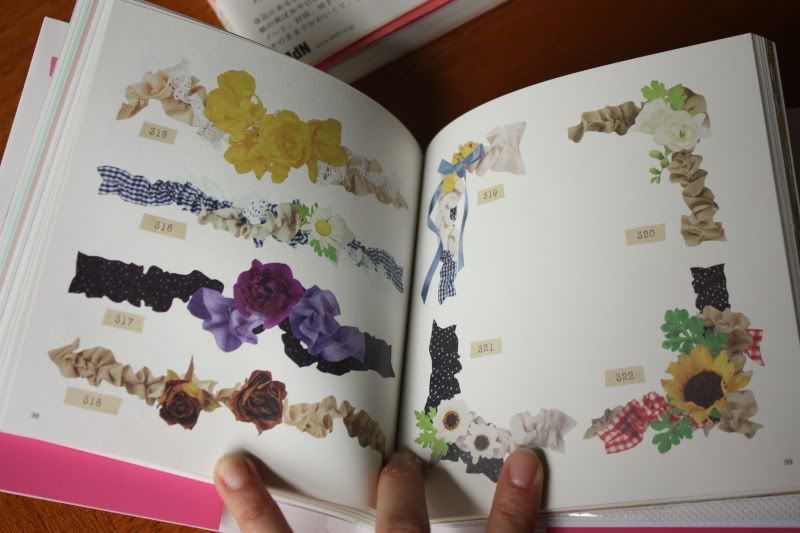 Tuesday I got a call from Kinokuniya that the book I ordered, Paper and Linen by MDN, had come in. I was so excited! I had put it out of my mind thinking it would takes at least two weeks, but it was only a week! When I went to pick it up I decided to browse a little especially there design section, and to my surprise they had ordered a bunch more of the MDN design books like the one I ordered. The books are catalogs of images with a cd in the back that's compatible with MAC or WIN. All the images come in two types of files JPGs or PNGs. PNGs are great for what I do so I don't have to create a clipping mask. The only drawback the files are HUGE so I will have to resize in Photoshop to reduce my Illustrator file size. I do wish I had known about these wonderful resource books while in Japan because I had to pay pretty much double the price I would have paid there.
Paper and Linen
(ISBN 978-4-8443-6090-9), is just that, a catalog of many different papers, mt tape, and linen, absolutely elegant and beautiful. The second book is
Strawberry Flower and Lovely Material
(
ISBN 978-4-8443-6056-8
), which is filled with images of flowers, fruits, veggies, feathers, and lots of other girlie things.