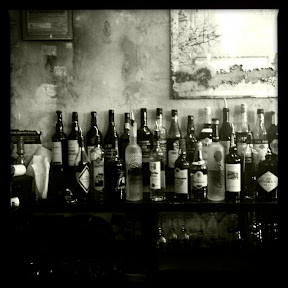 This weekend was an interesting weekend, full of adventure and mysterious revealed and much more revealed. My friend Heidi had her birthday festivities at
Spa Castle
in College Point, Queens this Saturday it started off with the removal of all clothing jumping into swim attire and then putting on probably the most unflattering uniform provided and required by the spa. Picture knee length shorts with elastic waistband in neon pink with a matching over-sized neon orange t-shirt. Unfortunately and fortunately, no cameras or camera phones allowed so you'll have to use your imagination. The locker room is really nice and well stocked with what you need. Next to the locker room is what we like to call the naked area, large bathing pools of all varying temperatures, steam room, saunas, plunge pool, and showers, I'll discuss these later.
After donning our prison wear we headed upstairs for some nutrition at the food court, yes I said food court. I went with not-so-Japanese bento box and a bottle of water ( don't be suckered into buying bottled water there are multiple water dispensers throughout the spa). My friend Michelle and partner Debra decided to go for the Korean food since we were at a Korean establishment. They had kimchi rice and pork bulgogi, verdict spicy and delicious! We finally ran into the birthday girl and went to the outdoor bade pool. It was freezing out on Saturday so it was amazing to go into a hot pool with power jets massaging every part of your body. Next the multiple saunas that you have to remain uniformed for, you can swim in your swim suit but the rest of the premises where it's co-ed you must wear your prison suit. Saunas were good but too noisy to relax. After trying 5 different saunas we agreed that the naked area was were the best action was. All ready to see each of us butt naked we went to the locker room took everything off and grabbed a towel the size of a hand towel( you had to decide cover my boobs or my nethers, or just say f**k it and go au natural). After the shock of all the nakedness we all blindly went into the hot baths. Then one by one as if playing musical tubs, we tried all of the baths, pools, steam room and sauna. When it was time to leave you had to now take a shower in front of a large audience, all well you've done everything else might as well.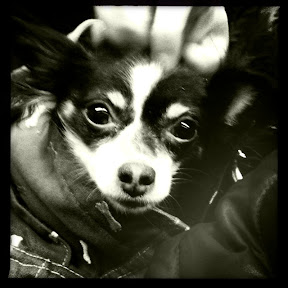 Sunday was a food day we went to James in Prospect Heights, I had the steak and eggs, with a Classic Bloody Mary, all delicious. I highly recommend the ricotta pancakes or the french toast. Later that evening we were invited to our friends Michelle and Clarks to dinner. Francie came along since she's their favorite dog, she spent the night begging but she had a very bad encounter with a spare rib the night before so no special treats for this young lady.
Michelle made some yummy sauteed shrimps and fried rice with Chinese sausage. Thank you Michelle for the derishious meal!
- Posted by misskitty1970